Browsing articles from "August, 2011"
Imagine yourself all alone in a new city. New faces all around. And, you don't have any friends in town…at least not yet. Plus, you've got a new four year challenge ahead of you.
You're a college student. You're living in a dorm with people you don't really know. You're going to class, and it seems quite a bit harder than high school.  And, home is a long way away.
You need some help. Some encouragement to help you along.  Because the truth is…
It's easier when you've got support.
Well church, that's where Chris Gardner is. We just sent him off to college for the first time, and he needs to know that he has your support. There will be challenging days ahead, and you have the opportunity to encourage him along.
You can send him letters, cards, and packages. You can be a blessing! Here's Chris' mailing address:
Chris Gardner
800-200 Hammond Blvd
Box 140
Jacksonville, FL 32221
We are so excited about our upcoming Student Ministries all-night event. Our theme for this event is "The Good Life," and it's based on John 10:10. This verse tells us that Jesus came to bring to us abundant living, a good life. In addition to exploring this concept more, we'll be having tons of fun…all night long!
All students 6th grade through 12th grade are invited to join us at this event on August 26-27. The drop-off time is between 7:15 & 7:45, and the pick-up time is 7:00am on Saturday.
For just $20, we'll have a night full of fun, games, prizes, lots of pizza, a dodgeball tournament, a couple of hours at Fun Spot in Orlando, and a challenging talk from a guy named Aaron.
We hope you can come!
Have you ever stopped to think about what it would be like to be completely debt-free? No more car payment, no more credit card payment, no more student loans, and even (gasp) no more house payment. What could you do with the extra cash flow?  Here's a little video to get you think about the amazing possibilities of debt-free living.
Financial Peace University – Wednesdays 6:30-8:30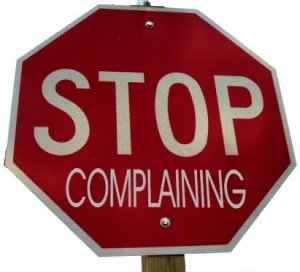 A while back, my Dad bought a Christian CD for my son, Jeremiah. It's a great CD that puts Bible verses to music. One of the songs is based on Philippians 2:14 … a verse I sadly paid much attention to before Jeremiah got the CD. The song goes like this:
Do… do… do… do… do all things,

Do… do… do… do… do all things,

Do… do… do… do… do all things,

Without complaining or arguing!
Pretty deep stuff for a children's song, huh? And, simple, too. My son sings this all of the time, and the cool thing is that he's learning to apply the Scripture to his life.
So, what's in it for us? Well, I think it's time we all learn to stop complaining. Now, I'm not talking about providing helpful feedback to a person or an organization that asks for feedback and wants to improve (think restaurants that offer comment cards). I'm talking about the unproductive stuff. Like complaining to a friend or family member about some person, place, thing, or event when there's nothing that they can do about the situation. I'm talking about complaining about work, church, family members, and the like with your only real purpose being to let people know how unhappy you are.
One of the world's most prolific bloggers, Seth Godin, recently wrote a post about the uselessness of whining. Take a look at what he wrote about the two problems with whining:
The first is that it doesn't work. You can whine about the government or your friends or your job or your family, but nothing will happen except that you'll waste time.

Worse… far worse… is that whining is a reverse placebo. When you get good at whining, you start noticing evidence that makes your whining more true. So you amplify that and immerse yourself in it, thus creating more evidence, more stuff worth complaining about.

If you spent the same time prattling on about how optimistic you are, you'd have to work hard to make that true…
Well, we've identified the problem. We know what God thinks about it. And, we know how useless our complaining is. So, what are we going to do about it? Hmmm?
(Contributed by Jonathan Williams. This post first appeared on Jonathan's blog November 2010)
One of the churches that we have learned a lot from through the years is NewSpring Church in Anderson, SC. NewSpring's pastor, Perry Noble, recently wrote a blog post for his church about understanding evangelism, and though Sanford, Florida is a long way away from South Carolina, we felt like this post was valuable enough to share with Church At the GYM today. So, read on…it's good stuff.
Evangelism (telling others about Jesus) is not a great idea…it is a COMMAND issued by CHRIST Himself.

It's not easy, it does cause us to get uncomfortable, people will think you are crazy and following the command of Christ will create tension at times…

Nonetheless we are still called and empowered to do this!

So, today I hope you will take a little time to read Acts 8:4-8 and then Acts 8:26-40 and let's think about six things together…

#1 – Evangelism Is The Proclamation of Jesus Christ–PERIOD!  (Acts 8:4-8)

One of the most ridiculous things I've ever heard in my life is, "preach the Gospel all of the time and, when necessary, use words!"  DUMB!!!!

Because…GOD SAID in Romans 10:14-17 its through THE WORD that people are saved.

Listen, good deeds are never a bad thing…but please don't try to convince me that cutting someone's grass or paying for their coffee is evangelism…it's NOT!  The BIBLICAL definition of evangelism is when we PROCLAIM CHRIST…and unfortunately a cowardly church culture has turned it into a whole lot of things that Jesus never intended for it to be.  The Bible says in Acts 8:5 that Phillip proclaimed CHRIST…Acts 4:12 says there is no other name by which we must be saved…I Timothy 2:5 says there is ONE mediator and we've been commissioned and commanded by Jesus with this calling/responsibility!  (Matthew 28:18-20, Mark 16:15, Luke 24:45-48, John 20:21, Acts 1:8, II Corinthians 5:17-21!)

#2 – Evangelism Will Disrupt Our "Normal" Routine!

In Acts 8:4-8 Phillip is declaring Christ to the masses…but notice in Acts 8:26 God specifically speaks to His heart and leads him in a different direction.  One of the things we've GOT to do is beg God to disrupt our "normal" routine and make ourselves available to do whatever He wants us to do.  (I HIGHLY recommend "Just Walk Across The Room" by Bill Hybels, the BEST book I've ever read on the subject of Evangelism!)

#3 – God Is Preparing The Hearts Of The People He Is Prompting Us To Share Christ With!

Check out Acts 8:27-28, the reason God sent Phillip down this road is that He was working on the heart of a man who desperately needed Him!  Please understand that we NEVER know what God may be doing in someone else's life.  They may portray that they have it all together and they are not interested…but you never know what God is doing in their heart.  If God is prompting you to share Christ with someone then He has gone ahead of you and is preparing them as well!!!

#4 – Be Normal!

Please notice in Acts 8:29-30 that Phillip did not say, "Hello hell bound sinner, did you know that unless you repent of your sin and give your life to Jesus you are going to fry like bacon in a devil's hell?"  He did not scream, yell, hold up signs…

He simply listened to the Spirit, ran up to the chariot (it does take effort) and asked a simply question, "Do you understand what you are reading?"

It's amazing the opportunities that God puts in front of us every single day…and when we see them and embrace them we simply need to be normal, engage them in conversation and communicate that we are interested in them.

#5 – Evangelism Must Come Back Around To A Conversation About Christ.

I said it in point one…I will say it here…we are called to PROCLAIM CHRIST!!!  Notice in Acts 8:31-35 that Phillip began where the eunuch was and brought the conversation back around to JESUS!  It HAS TO come back to Christ…we can't allow the conversation to get sidetracked with political and sociological issues…no one EVER surrendered their lives to Christ because they had all of their questions answered!!!  Always bring it around to JESUS!!!

PLEASE understand this…if Phillip had simply said, "I am not going to share Christ with him…I'm just going to buy him a cup of coffee and give him a warm smile" then we would have had nothing more than a story about a caffeinated eunuch who felt good about himself for a moment but NEVER HEARD ABOUT JESUS!!!  BAD STORY!!!

#6 – Evangelism Isn't A One Time Deal.

Notice Acts 8:36-40 (one of the coolest sections in the Bible…God literally teleports someone!!!)  The eunuch receives Christ, is baptized and then God moves Phillip someone else to KEEP proclaiming Christ.  We are NEVER done with this…God has strategically placed each one of us in places of work, in neighborhoods and in certain social situations NOT for our comfort…but rather He placed us there with specific relationships so that we can literally tell others about Jesus!!!  It's NOT a one time deal…it's a core value that we must embrace in our lives if we are going to follow Christ!!!
Have you considered taking part in Financial Peace University? A free preview of the course will be held this Wednesday night at 6:45. Come check it out!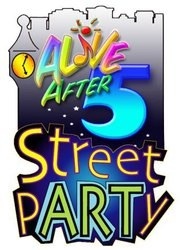 We're going to be at Alive After 5 this Thursday in Downtown Sanford!
We will have a booth letting our community know that we are here, and we care about them! This really is a great "block party" atmosphere! Please plan to come help us support Sanford and promote our church at this event!
If Church At The Gym is going to be a church that changes the world for Christ, we must first change Sanford, FL, and before our church changes, our people must first change.
This last Sunday the message covered 3 questions we need to answer.
Question 1: What can you not stand?
– What injustice in the world do you stay up late thinking about?
– What do you wish "someone" would just do? That "someone" is probably you.
Question 2: What is your plan?
– If you fail to plan, you plan to fail.
– People will oppose you, but people will also support you!
Question 3: What is in your hand?
– What has God gifted you with?
– Remember Moses when he laid down his staff he laid down 3 things: identity, income, and influence.
In two weeks we will be having faculty members from Pinecrest Elementary who will challenge us to be mentors to the students there. Are you willing to accept the challenge?
We run a feeding center in Belize. Are you willing to donate $6 a week to support a child?
We are planning mission trips next year. Are you willing to accept the challenge?
We have given you permission to do your dream, will you do it?
Coming up on August 24 we launch our Financial Peace University course. It's A thirteen-week DVD course that shows us how to handle our money in a way that honors God.
For the first time, we're offering this course on a Wednesday night. You should consider getting involved! Take a look at this video to learn more…
If you live in Sanford, Florida, we invited you to attend this course at our church.
This last Tuesday, August 2nd, we had the opportunity to partake in Sanford's National Night Out Against Crime. This is an event where each community holds a rally with the local police department to fight against crime. Church At The Gym used this time to show our community, Sanford, FL, that we are here, and that we support the Sanford Police Department in the fight against crime.
We had about 35 volunteers come out and be a part of this awesome event! A big thank you to all of the volunteers who made this happen! We definitely let the community know that our church exists, and we are all about helping our community!
For pictures of this event check out our Facebook Fan Page
(Contributed by Jason Williams)
Blog Categories
Upcoming Events

New Here?