Introducing… The $5 Faith Launch Initiative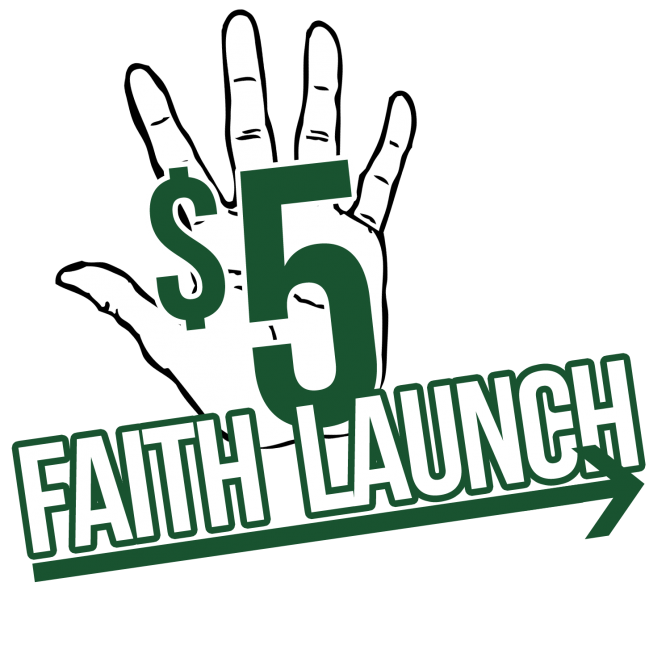 Every one of us has seen the "$5 Foot Long" commercial that Subway has used so effectively to promote their sub sandwiches.  Well, we are going to take a page out of their playbook to challenge all of the Christ Followers in our church to experience a "$5 Faith Launch" for the coming year to advance our mission work around the world.  Everyone in our church can be a part of this new faith adventure, and everyone should be a part.
For years, we have simply told our people to pray and ask God how much they should give to send the Gospel message to the many people across the globe who have never heard of Jesus Christ and His salvation.  This year, we are banding together with one heart and one goal, and that goal is for every believer in our fellowship to launch out by faith and give $5.00 more every week to missions than they gave last year.
There are some new Christ Followers in our church who would say, "But I haven't been giving anything to missions."  That's ok!  Now, is the time to start giving, and all we are asking you to give is $5.00 per week to get the Gospel to the unreached people groups of the world.  Most Americans waste more than $5.00 every week on cokes, candy, coffee, cookies, and chips.  We all do it!  Even here in Sanford, FL. Let's sacrifice a little of our physical "wants" so that we can help meet the spiritual "needs" of the world's poorest people.
Others of you in our church have been giving to missions for years, and you are giving quite a substantial amount at this time.  We are challenging you once again to step out by faith and trust God just a little bit more than you did last year.  We realize that it has been a sacrifice for you to increase your missions giving these last few years as we have all endured this economic crisis together.  But God has been faithful, and He has not rescinded the Great Commission.  So let's dig a little deeper, tighten our belts, and spearhead the "$5.00 Faith Launch" for the newer believers in our church.
We encourage you to participate in every event that is offered during this Missions Emphasis Weekend.  You will want to be a part of every activity and get to know the Taylor Family personally.
For the Sake of the Call,
The Pastoral Team
Missions Emphasis Weekend Schedule
o Friday @ 6:45pm: International Dinner 
       Everyone should bring a foreign food to share.
o Saturday @ 12:00pm: Ladies' Luncheon (At Patio Grill in Sanford)
o Saturday @ 6:00pm: Men's BBQ (At Carlos Duncan's Home, 2432 Mellonville Ave, Sanford)
       Men should bring sides and drinks.
o Sunday @ 12:30pm: BBQ & Baptism (At the Adcox's Home, 2845 Pine Way, Sanford)
       Everyone should bring sides and drinks.
Blog Categories
Upcoming Events

New Here?