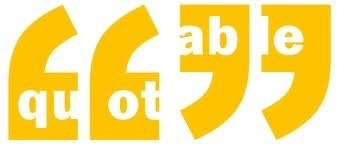 That's right, "pastorism."
Here are a collection of the most quotable moments from last Sunday.
Key Thoughts from Sunday Morning
"Deciding where you work out isn't about working out, but spreading the gospel."
"There are people who look spiritually strong on the outside, but they weren't. The goal is to be spiritually strong on the inside."
"My prayer is that you be strong in the Lord."
"We have no protection on our back, because we are to be charging not retreating."
"Until the pain to remain the same, exceeds the pain to change, people will tend to remain the same. Are you ready to exercise your spiritual disciplines?"
"God has a plan for your life. So does Satan"
"Who has you wrapped around their little finger? Show me your date book and check book and the answer will be clear."
"I pray you have a deep root system. Pillars last, furniture doesn't. Do you want to be a pillar or a piece of furniture?"
"Decide to be a pillar in the church."
"Saturate yourself with God. Be like a chocolate covered pretzel where you can hardly tell what's under all that chocolate."
"Love your enemies, bless those who curse you." – Jesus
"Meekness is strength under control."
Blog Categories
Upcoming Events

New Here?