Browsing articles in "Church Events"


Here's a look at the many things we have scheduled in the near future!
JULY
24 Special REACH service
31REACH youth service
AUGUST
1Hearts on fire
5Church bowling league begins,Griefshare:fall session begins
7REACH youth service
14REACH youth service
16LCS orientation
LCS school year begins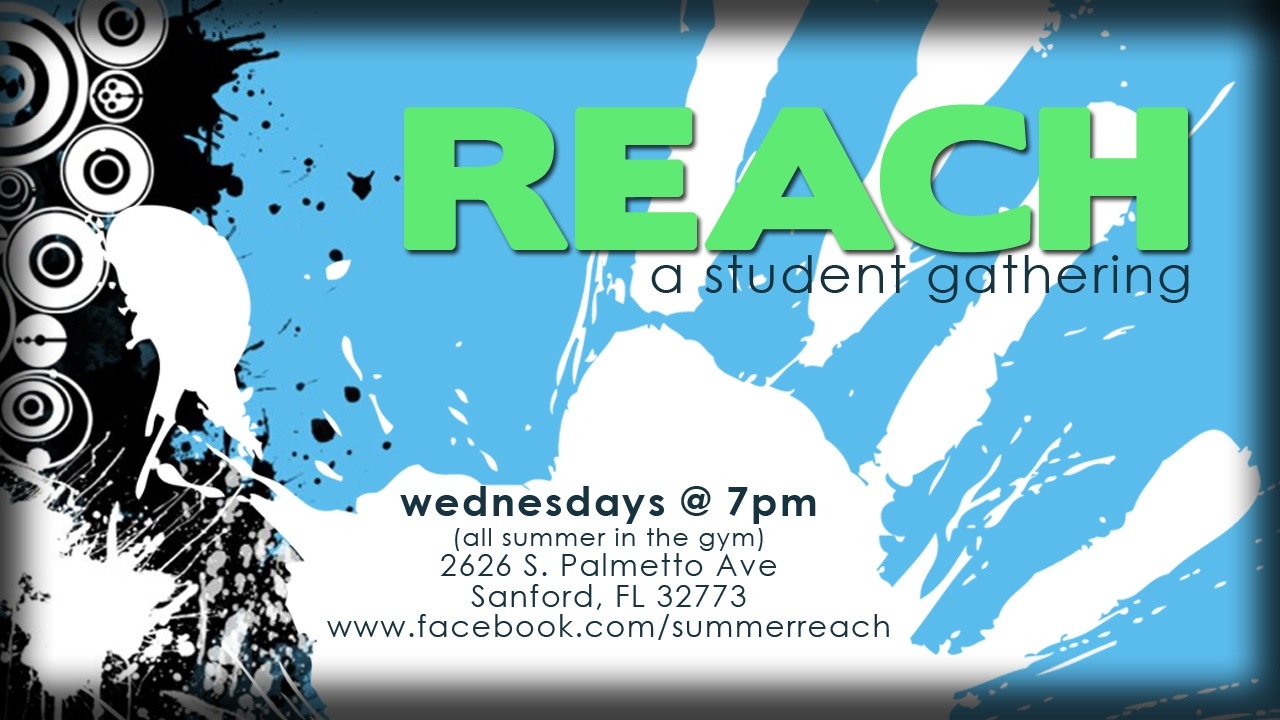 Just because our youth are going to camp doesn't mean we aren't having youth group! We meet at the same time ,7:00pm, in the same location to do something radically different for our God. Plan on joining us this week at the REACH ministry!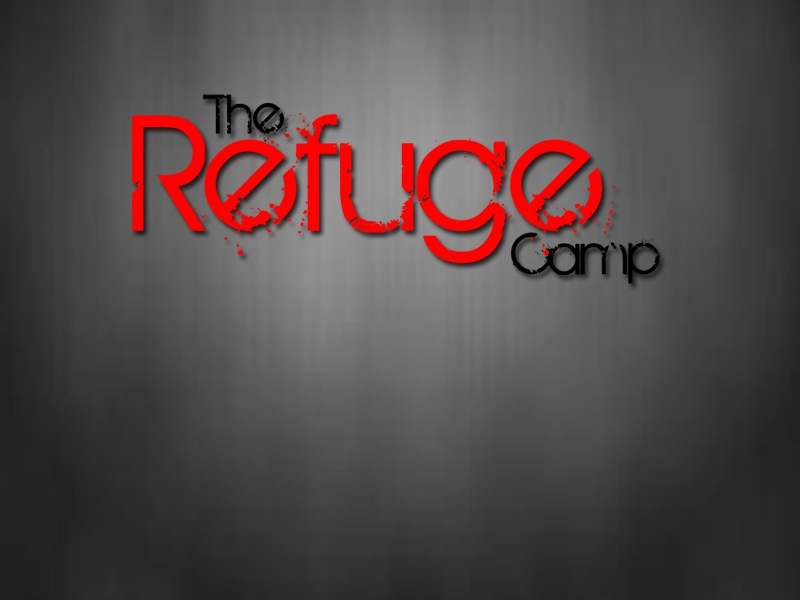 This week our youth our going to the Refuge Youth Camp for a week of fun,fellowship, and growth in God. Please keep them in prayer so their hearts may be prepared for what God has for them.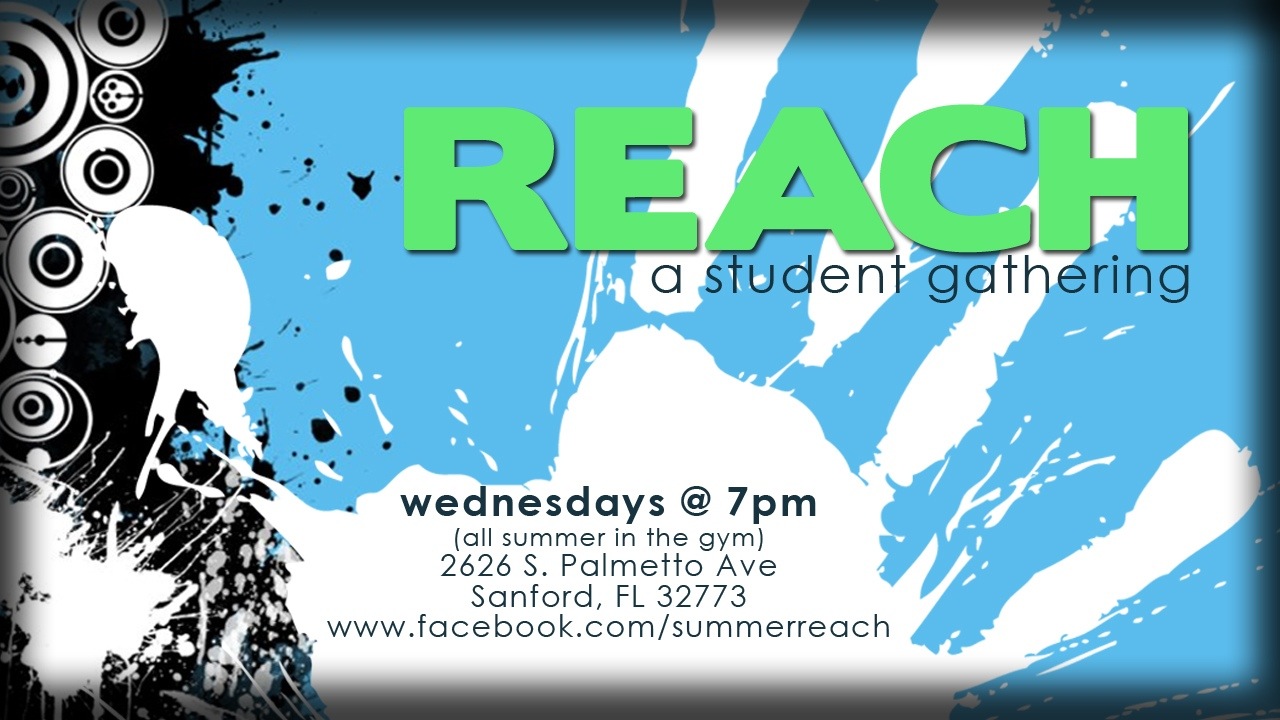 This is week three of our summer program REACH! In our first weeks we learned about REACHING for God and then how we should REACH to others. Invite your friends as we all walk on this journey with God this summer.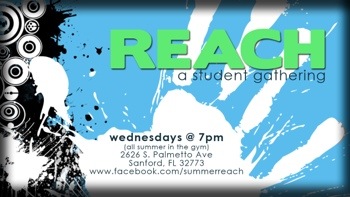 Week one of our new summer student gathering, REACH, was a great success! The student-led worship was off the hook. The preaching of God's Word met us where we were, and challenged us to REACH toward God in these next weeks. And, the small group session after it all allowed us to talk over the things we heard throughout the night and make a game plan to apply it to our lives.
Week two is right around the corner! We encourage the youth to invite their friends and family to join us this Wednesday at 7:00pm to worship God and get closer to Him through His word.
So? What are you waiting for? Go! REACH out to those around you, so they too can experience what God is going to do this summer.
Tomorrow we are hosting a FREE family movie night. Please plan to join us as we see Facing the Giants in the gym! Doors open at 6:30pm and concessions will be available for purchase. Thank you, and God bless.
Tonight starts our new summer youth program: Reach! Come join us as we start off this new 10 week program designed to reach the youth in our community. Invite a friend so that they too can be a part of this great summer event. Doors will be open at 7:00pm in the gym! God bless and have a great summer.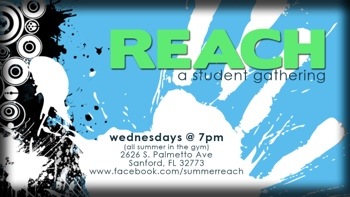 A Safe Arrival in Belize
Our team has safely arrived! After a bus ride from the church in Sanford, minimal wait times at the airports in Orlando and Miami, two plane rides, a customs check, and an "interesting" van ride to Belmopan, Belize (they'll have to explain this on testimony night), our team has arrived. It was smooth traveling, and everyone's baggage arrived, too.
The Work Goes On
As you can see from the picture gallery below, the work is in progress. Our team is putting on the roof of the church building. We previously paid for the block walls and had them laid so that they would be set and ready for our arrival. We're also putting in a bathroom for the church. While to us it may simply look like an out house, to the people of the community it may be the nicest bathroom around. On the worksite, everyone has found a job, and they're excitedly working. The conditions are rough with temperatures up near 100 degrees, but we are pleased to know that our work matters. The name and fame of the Lord will be increased because of this church building, and more Belzeans will come to know the Lord because of it. We are blessed to be partners with our fellow believers in Belize!
Keep Praying
Things are going smoothly right now, but the team would greatly appreciate your prayers. Please keep praying for the safety and success of the trip.
A Picture Gallery
Here are a few pictures that we've received so far from Belize:
Introducing… The $5 Faith Launch Initiative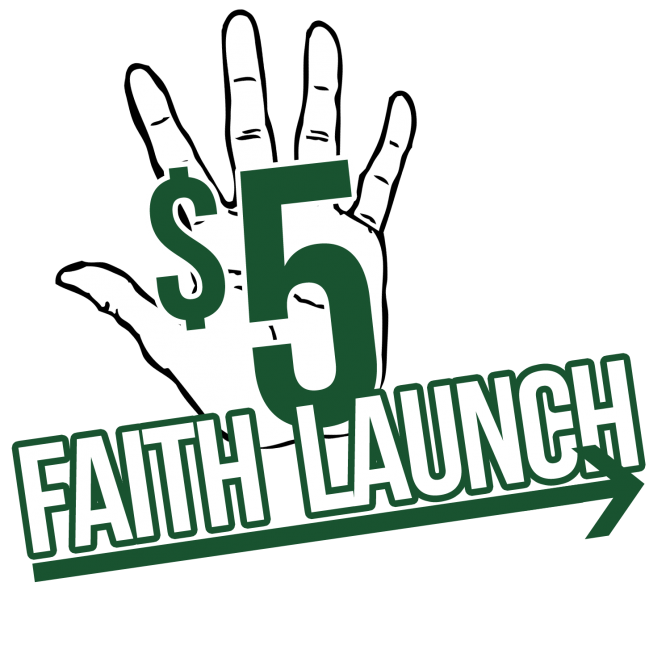 Every one of us has seen the "$5 Foot Long" commercial that Subway has used so effectively to promote their sub sandwiches.  Well, we are going to take a page out of their playbook to challenge all of the Christ Followers in our church to experience a "$5 Faith Launch" for the coming year to advance our mission work around the world.  Everyone in our church can be a part of this new faith adventure, and everyone should be a part.
For years, we have simply told our people to pray and ask God how much they should give to send the Gospel message to the many people across the globe who have never heard of Jesus Christ and His salvation.  This year, we are banding together with one heart and one goal, and that goal is for every believer in our fellowship to launch out by faith and give $5.00 more every week to missions than they gave last year.
There are some new Christ Followers in our church who would say, "But I haven't been giving anything to missions."  That's ok!  Now, is the time to start giving, and all we are asking you to give is $5.00 per week to get the Gospel to the unreached people groups of the world.  Most Americans waste more than $5.00 every week on cokes, candy, coffee, cookies, and chips.  We all do it!  Even here in Sanford, FL. Let's sacrifice a little of our physical "wants" so that we can help meet the spiritual "needs" of the world's poorest people.
Others of you in our church have been giving to missions for years, and you are giving quite a substantial amount at this time.  We are challenging you once again to step out by faith and trust God just a little bit more than you did last year.  We realize that it has been a sacrifice for you to increase your missions giving these last few years as we have all endured this economic crisis together.  But God has been faithful, and He has not rescinded the Great Commission.  So let's dig a little deeper, tighten our belts, and spearhead the "$5.00 Faith Launch" for the newer believers in our church.
We encourage you to participate in every event that is offered during this Missions Emphasis Weekend.  You will want to be a part of every activity and get to know the Taylor Family personally.
For the Sake of the Call,
The Pastoral Team
Missions Emphasis Weekend Schedule
o Friday @ 6:45pm: International Dinner 
       Everyone should bring a foreign food to share.
o Saturday @ 12:00pm: Ladies' Luncheon (At Patio Grill in Sanford)
o Saturday @ 6:00pm: Men's BBQ (At Carlos Duncan's Home, 2432 Mellonville Ave, Sanford)
       Men should bring sides and drinks.
o Sunday @ 12:30pm: BBQ & Baptism (At the Adcox's Home, 2845 Pine Way, Sanford)
       Everyone should bring sides and drinks.
Featuring Jonathan & Lexi Taylor, missionaries to Ecuador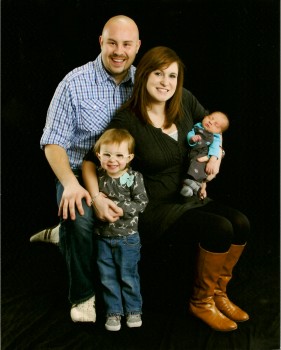 It is our wonderful privilege to host the Taylor Family, missionaries to Ecuador, during our Missions Emphasis Weekend. The Taylors are on deputation raising support to go as TEAM missionaries of the Baptist Bible Fellowship. For the second year in a row, we will be partnering with an MK, that is a missionary's kid, as Lexi Taylor is the daughter of Tony and Joy Anzalone, veteran missionaries to Ecuador. Jonathan and Lexi will be taking their children Adrienne (2 ½ yrs. old) and Crosby (3 mos. old) to South America to make disciples, train nationals, & plant churches.
It is our desire to add them to our missionary family this Sunday by supporting them financially on a monthly basis. But, in order to do that, we must have the participation of every member of our church family. Really, it is a matter of increasing our faith. If our faith in God and His ability to supply our needs is increased, then our giving to reach those who are not yet Christ Followers around the world will be increased as well. Please plan to be a part of every special event this weekend so that you can get to know this sweet, young couple who has "abandoned it all for the sake of the call"!
Be A Part of the Missions Emphasis Weekend Activities:
o Friday @ 6:45pm: International Dinner
       Everyone should bring a foreign food to share.
o Saturday @ 12:00pm: Ladies' Luncheon (At Patio Grill in Sanford)
o Saturday @6:00pm: Men's BBQ (At Carlos Duncan's Home, 2432 Mellonville Ave, Sanford)
       Men should bring sides and drinks.
o Sunday @ 12:30pm: BBQ & Baptism (At the Adcox's Home, 2845 Pine Way, Sanford)
       Everyone should bring sides and drinks.
Blog Categories
Upcoming Events

New Here?