Browsing articles in "Sunday Talks"
As promised, here are the notes from this past Sunday morning, March 2, 2014, at Church At The GYM. As many of you know, the Preacher did not finish the outline because of an extended object lesson. And, we want you to be able to fill-in the rest of the blanks on the handout, if you would like to. So, here is the link to the notes: 2014-03-02 I LOVE MY CHURCH BECAUSE THE SAVIOR IS PREEMINENT HERE.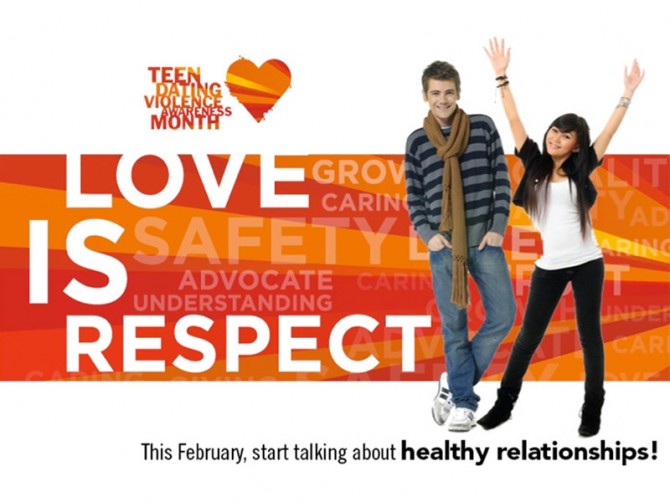 February is Teen Dating Violence Awareness Month.
Our desire is that people enjoy healthy relationships, which are full of honor, safety, understanding, and respect, and we believe that this is what Jesus desires for us as well. Following His teachings about love and how to treat others is foundational to healthy relationships.
Unfortunately though, many of us know people who are struggling in unhealthy and sometimes dangerous relationships. And so, we've brought in Laura S. Williams, a survivor of domestic violence and our resident expert, to share with us how to help in dangerous situations. She has graciously provided us with the resource link below. It's a PDF packet with important information about the warning signs of domestic violence. Click the link to learn more.
Do you need help?
If you need help getting relief from a dangerous relationship, there are organizations that can help. Below we've linked to two local safe houses. When you're able to safely visit their websites, feel free to do so.
SafeHouse of Seminole County: http://safehouseofseminole.org
24 Hour Crisis Hotline: 407-330-3933
Harbor House of Orange County: http://www.harborhousefl.com
24 Hour Crisis Hotline: (407) 886-2856 or (800) 500-1119
Suplemental Resource
Though not specifically related to dating or domestic violence, here is a supplemental resource related to teen texting. Give it a look when you have a chance.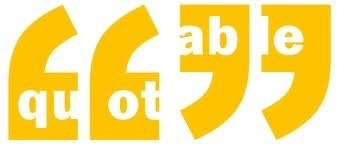 That's right, "pastorism."
Here are a collection of the most quotable moments from last Sunday.
Key Thoughts from Sunday Morning
"Deciding where you work out isn't about working out, but spreading the gospel."
"There are people who look spiritually strong on the outside, but they weren't. The goal is to be spiritually strong on the inside."
"My prayer is that you be strong in the Lord."
"We have no protection on our back, because we are to be charging not retreating."
"Until the pain to remain the same, exceeds the pain to change, people will tend to remain the same. Are you ready to exercise your spiritual disciplines?"
"God has a plan for your life. So does Satan"
"Who has you wrapped around their little finger? Show me your date book and check book and the answer will be clear."
"I pray you have a deep root system. Pillars last, furniture doesn't. Do you want to be a pillar or a piece of furniture?"
"Decide to be a pillar in the church."
"Saturate yourself with God. Be like a chocolate covered pretzel where you can hardly tell what's under all that chocolate."
"Love your enemies, bless those who curse you." – Jesus
"Meekness is strength under control."
Noah & Sons
This past week, Pastor Williams shared a message entitled "Noah & Sons." It's the latest message in our Hall of Fame series based on Hebrews 11. Noah was a man of tremendous faith in challenging days. It had never rained before (and probably never flooded, either), and yet God tells him that it's going to rain and the whole earth will be covered in water.  God tells Noah to build an enormous ship big enough to hold his entire family and the animals that would be needed to replenish the earth.  It takes Noah 100 years to build this boat! For years, he is mocked and laughed at, yet he continues to demonstrate great faith in God…faith worth emulating.
So, how did all the animals fit in the ark?
Today, many of us may still wonder how all of those animals fit inside the boat. It's questions like this that cause us to be a little hesitant to accept the biblical story as accurate. But, simple science and simple math reveal how this is possible. You can believe that the story is true…and therefore, that the Bible is true!
Check out this video that explains how the animals all fit…
If Church At The Gym is going to be a church that changes the world for Christ, we must first change Sanford, FL, and before our church changes, our people must first change.
This last Sunday the message covered 3 questions we need to answer.
Question 1: What can you not stand?
– What injustice in the world do you stay up late thinking about?
– What do you wish "someone" would just do? That "someone" is probably you.
Question 2: What is your plan?
– If you fail to plan, you plan to fail.
– People will oppose you, but people will also support you!
Question 3: What is in your hand?
– What has God gifted you with?
– Remember Moses when he laid down his staff he laid down 3 things: identity, income, and influence.
In two weeks we will be having faculty members from Pinecrest Elementary who will challenge us to be mentors to the students there. Are you willing to accept the challenge?
We run a feeding center in Belize. Are you willing to donate $6 a week to support a child?
We are planning mission trips next year. Are you willing to accept the challenge?
We have given you permission to do your dream, will you do it?

Sunday Recap
This last Sunday was a good Sunday. We had 99 in attendance and 2 saved. It was the first week of our Superheroes series and people loved taking pictures with Captain America! This series has a lot of potential to be a "game changer" for our church. This coming week we are interviewing a guy in our church who has recently felt called to be a cottage parent at a boys/girls ranch. We're praying that others will feel the call like him and take on a GOD sized dream for their lives.
The momentum we have built over the summer is amazing! God has continued to bless no matter what happens.
Coming Up Next Sunday
This coming Sunday is our BBQ and Baptism. There is a lot of excitement around it. Last month when we had our first BBQ and Baptism we had about 100, it was crazy! We are hoping for the same results!
Question of the Week
This last Sunday the Preacher told us about why Jesus is his favorite
Superhero. Could you give us the twelve reasons again?
MY FAVORITE SUPERHERO
THE REAL SUPERMAN, JESUS
Scripture Reading: John 21:25

Characteristics of a Super Hero

1. A Super Hero is extra-terrestrial.
– Jesus came down from heaven. (John 6:38)
2. A Super Hero has super human strength. (Luke 8:22-56)
a. Jesus had power over disasters. (V. 22-25)
b. Jesus had power over demons. (V. 26-40)
c. Jesus had power over disease. (V. 41-48)
d. Jesus had power over death. (V. 49-56)
3. A Super Hero has super human knowledge.
– Jesus knew what people were thinking. (Luke 6:8)
4. A Super Hero has super human presence.
– Jesus knew where people were. (John 1:48)
5. A Super Hero is respected by the masses.
– Jesus was so popular that He didn't have time to eat and rest. (Mark 6:30-31)
6. A Super Hero is humble in spirit.
– Jesus described Himself as "meek and lowly." (Matthew 11:29)
7. A Super Hero is morally good.
– Jesus was perfect. (II Corinthians 5:21)
8. A Super Hero does good.
– Jesus helped the poor, healed the broken, set the captives free, and opened the eyes of the blind. (Luke 4:18)
9. A Super Hero will attract enemies.
– Jesus was hated by the religious establishment. (John 11:45-48)
10. A Super Hero is fearless in the face of danger.
– Jesus started His ministry by upsetting the traditional religious system. (John 2:13-16)
11. A Super Hero gives himself to deliver others from evil.
– "Our Lord Jesus Christ who gave Himself for our sins that He might deliver us from this present evil age." (Galatians 1:3-4)
12. A Super Hero does death-defying feats.
– Jesus defied death by rising again from the grave. (Revelation 1:18)

Conclusion: Jesus is the greatest Superhero. Anything else is second best!
This past week at Church At The GYM, Pastor Williams shared a message entitled, "From Generation to Generation: Making Sense of the Family Zoo." It was a very informative and challenging message for all of us who were there.
After the message, a few questions came up. Here they are along with our response.
This stuff was great. Where can I get more information on this topic?
Great question! We would like to recommend the book One Church, Four Generations by Gary L. McIntosh. It explains in great detail the differences between the Builders, Boomers, Busters, and Bridgers.  Understanding our generational bent will help us understand one another better and improve how we interact with each other.
I was listening carefully, but the conclusion went by so quickly that I didn't have a chance to write down all seven points. What were the concluding thoughts?
No problem. It happens. Here were those last few points…
Conclusion:  So how do we make sense of the family zoo?  Follow the teachings of Paul in Romans 12:10-18.

1. Love one another. V.10

2. Honor one another by deferring to one another. V.10

3. Seek for unity, not division. V.16

4. Put aside pride and be humble. V.16

5. Put away feelings of superiority over others. V.16

6. Respect what is good. V. 17

7. Be at peace with all people. V.18
So, there you have it. Our very first Sunday recap and response to your questions. Please keep texting in those questions that come up. Our number is 321.578.7744. We look forward to hearing from you!  And, don't forget to keep pointing people to our blog (http://www.churchatthegym.org/blog).
Here's a sneak preview of what's coming to Church At The GYM on Sunday…
You'll have to join us on Sunday for the details on what this clip is all about.
(Contributed by Jonathan Williams)
Our next series is about Jesus! Come and learn about His rejection, ridicule, resurrection, and triumphant return. This four-part series will really help you to understand Jesus better. We hope that you will join us at Church At The GYM on April 10 for the first week of the series. It's going to be awesome!

Blog Categories
Upcoming Events

New Here?