Browsing articles in "Blog"
A Safe Arrival in Belize
Our team has safely arrived! After a bus ride from the church in Sanford, minimal wait times at the airports in Orlando and Miami, two plane rides, a customs check, and an "interesting" van ride to Belmopan, Belize (they'll have to explain this on testimony night), our team has arrived. It was smooth traveling, and everyone's baggage arrived, too.
The Work Goes On
As you can see from the picture gallery below, the work is in progress. Our team is putting on the roof of the church building. We previously paid for the block walls and had them laid so that they would be set and ready for our arrival. We're also putting in a bathroom for the church. While to us it may simply look like an out house, to the people of the community it may be the nicest bathroom around. On the worksite, everyone has found a job, and they're excitedly working. The conditions are rough with temperatures up near 100 degrees, but we are pleased to know that our work matters. The name and fame of the Lord will be increased because of this church building, and more Belzeans will come to know the Lord because of it. We are blessed to be partners with our fellow believers in Belize!
Keep Praying
Things are going smoothly right now, but the team would greatly appreciate your prayers. Please keep praying for the safety and success of the trip.
A Picture Gallery
Here are a few pictures that we've received so far from Belize:
Introducing… The $5 Faith Launch Initiative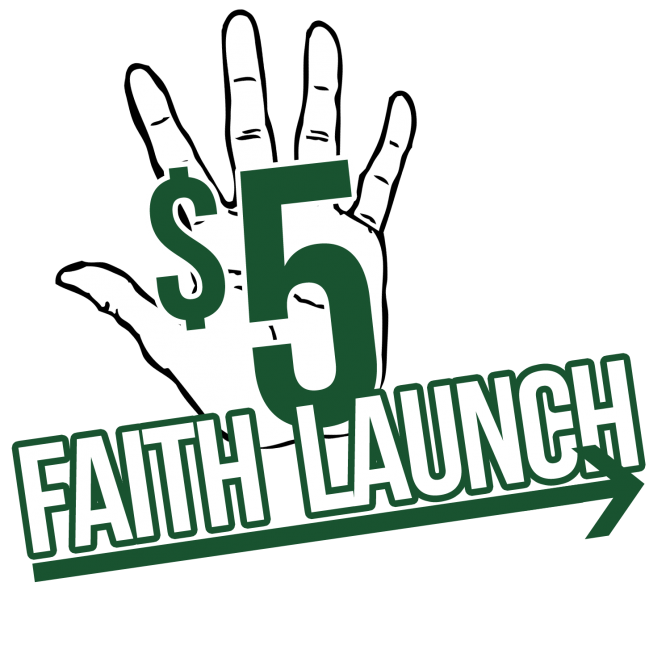 Every one of us has seen the "$5 Foot Long" commercial that Subway has used so effectively to promote their sub sandwiches.  Well, we are going to take a page out of their playbook to challenge all of the Christ Followers in our church to experience a "$5 Faith Launch" for the coming year to advance our mission work around the world.  Everyone in our church can be a part of this new faith adventure, and everyone should be a part.
For years, we have simply told our people to pray and ask God how much they should give to send the Gospel message to the many people across the globe who have never heard of Jesus Christ and His salvation.  This year, we are banding together with one heart and one goal, and that goal is for every believer in our fellowship to launch out by faith and give $5.00 more every week to missions than they gave last year.
There are some new Christ Followers in our church who would say, "But I haven't been giving anything to missions."  That's ok!  Now, is the time to start giving, and all we are asking you to give is $5.00 per week to get the Gospel to the unreached people groups of the world.  Most Americans waste more than $5.00 every week on cokes, candy, coffee, cookies, and chips.  We all do it!  Even here in Sanford, FL. Let's sacrifice a little of our physical "wants" so that we can help meet the spiritual "needs" of the world's poorest people.
Others of you in our church have been giving to missions for years, and you are giving quite a substantial amount at this time.  We are challenging you once again to step out by faith and trust God just a little bit more than you did last year.  We realize that it has been a sacrifice for you to increase your missions giving these last few years as we have all endured this economic crisis together.  But God has been faithful, and He has not rescinded the Great Commission.  So let's dig a little deeper, tighten our belts, and spearhead the "$5.00 Faith Launch" for the newer believers in our church.
We encourage you to participate in every event that is offered during this Missions Emphasis Weekend.  You will want to be a part of every activity and get to know the Taylor Family personally.
For the Sake of the Call,
The Pastoral Team
Missions Emphasis Weekend Schedule
o Friday @ 6:45pm: International Dinner 
       Everyone should bring a foreign food to share.
o Saturday @ 12:00pm: Ladies' Luncheon (At Patio Grill in Sanford)
o Saturday @ 6:00pm: Men's BBQ (At Carlos Duncan's Home, 2432 Mellonville Ave, Sanford)
       Men should bring sides and drinks.
o Sunday @ 12:30pm: BBQ & Baptism (At the Adcox's Home, 2845 Pine Way, Sanford)
       Everyone should bring sides and drinks.
Featuring Jonathan & Lexi Taylor, missionaries to Ecuador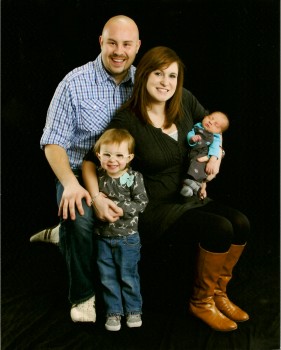 It is our wonderful privilege to host the Taylor Family, missionaries to Ecuador, during our Missions Emphasis Weekend. The Taylors are on deputation raising support to go as TEAM missionaries of the Baptist Bible Fellowship. For the second year in a row, we will be partnering with an MK, that is a missionary's kid, as Lexi Taylor is the daughter of Tony and Joy Anzalone, veteran missionaries to Ecuador. Jonathan and Lexi will be taking their children Adrienne (2 ½ yrs. old) and Crosby (3 mos. old) to South America to make disciples, train nationals, & plant churches.
It is our desire to add them to our missionary family this Sunday by supporting them financially on a monthly basis. But, in order to do that, we must have the participation of every member of our church family. Really, it is a matter of increasing our faith. If our faith in God and His ability to supply our needs is increased, then our giving to reach those who are not yet Christ Followers around the world will be increased as well. Please plan to be a part of every special event this weekend so that you can get to know this sweet, young couple who has "abandoned it all for the sake of the call"!
Be A Part of the Missions Emphasis Weekend Activities:
o Friday @ 6:45pm: International Dinner
       Everyone should bring a foreign food to share.
o Saturday @ 12:00pm: Ladies' Luncheon (At Patio Grill in Sanford)
o Saturday @6:00pm: Men's BBQ (At Carlos Duncan's Home, 2432 Mellonville Ave, Sanford)
       Men should bring sides and drinks.
o Sunday @ 12:30pm: BBQ & Baptism (At the Adcox's Home, 2845 Pine Way, Sanford)
       Everyone should bring sides and drinks.
Many of us this last Sunday watched the History Channel's version of The Bible. I must admit that my family DVR'd it and watched the whole thing in entirety! It was very entertaining and the special affects were magnificent.
However, we did find ourselves saying one line repeatedly, "They should've stuck to the script!" I don't want to ruin the story if you've never read it, but I want to throw the challenge out there right now to read the REAL story! I am surprised at how accurate the History Channel's portrayal has been, but there are certain parts that the real Bible just portrays better you see. A few questions some of you may still be wondering – "How did the people eat wandering in the wilderness for 40 years? I thought Moses left Egypt the first time under slightly different circumstances? What's the full story w/ Abraham's son, grandson, and great grandson? Didn't Joshua cross a river?" And this just is a few things! There's a whole lot more that the Bible goes in depth with and gives you as Paul Harvey would say, "the rest of the story."
I want to challenge you also to NOT DEVIATE FROM THE SCRIPT! God has a plan for you. Jeremiah in the book named after him tells us, that God knows us and has a plan for us! Here, in your city of Sanford, Lake Mary, Longwood, Debary, Deltona, and the rest of the great Orlando area and i4 corridor, God knows you, and has a plan for you. Stick to the script God has planned for you.
If you have any questions about the Bible please feel to contact us at our church's website www.churchatthegym.org
Read: Romans 6:11-14
Part of the effect of today's humanistic mindset is that we evaluate ourselves too highly. We compare ourselves to the world around us, and seem to be so far ahead of the rest of creation. Part of our pride likely lies in our perceived free will – it seems to be what distinguishes us from the animal world.
But what do we see here? In this passage, Paul says that we are either instruments (or tools) for sin or for God. This dichotomous thinking isn't just found here. Other passages talk about only having one master, and of being either slaves to sin or slaves to righteousness. But Paul ups the ante here. He argues that we're not just servants who pick a master, or slaves who are controlled by an owner. Rather, we are akin to mindless tools!
To be sure, the onus is on us in terms of which hands we will place ourselves in. But once we place ourselves in those hands, we tend to be freely wielded (by either sin or God). Don't feel like digging in the garbage? Too bad – the tool-user says it's time to dig in the garbage. Don't think you know how to fix the leaky faucet? Well, the tool-user is going to use you anyway.
In the positive, this is exciting – if we allow God to pick us up and use us, there's no telling what God may end up doing with us – we just know it's going to be good, exciting, and for His glory. In the negative, this is frightening. As simple tools, if we allow ourselves to be picked up by sin, we're going to be used by sin, whether we like it or not. And it's shockingly hard to get out of sin's grip.
We (I) need to come off of this humanistic high that says I'm a completely free agent in this universe. No, there are forces much stronger than me out there. I was made to be a tool for God and God alone. Unfortunately, my "tool nature" makes me susceptible to frequent use by sin. It's only when I consistently get into the hands of God that I will consistently achieve my purpose, as a tool of God.
(This article was written by Chris Coultas, Worship Leader of the 10:0am Service)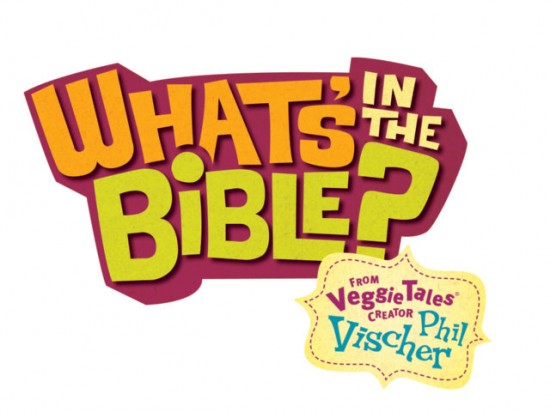 This summer our kids will continue to learn more about the Bible through a series called "What's In The Bible?" It's a fun curriculum from the creator of the VeggieTales. So, even though AWANA is over for the school year, please continue to join us on Wednesday nights at 7:00pm throughout the summer.
Click here for more information about the exciting "What's In The Bible?" curriculum.
Reading of Psalm 42:7
Deep calls unto deep at the noise of Your waterfalls;
All Your waves and billows have gone over me.
Reflection on Psalm 42:7
This is a stretch to be sure, but this could also be taken to refer to a church service or body of believers. "Deep calls to deep" …in other words, in a river, "depths" of many rivers converge into one, until they all fall together off the edge of a cliff, making the resonant chorus that is a waterfall. The many rivers must all converge and go in the same direction, they must all take the plunge together as well. Then at the base of the waterfall, they achieve their greatest power and beauty, as "deep calls to deep." God's presence and power will be strikingly absent unless our churches accomplish three things. One, our rivers must converge. We have to have the same mission and be going the same direction. Two, "deep" must call to "deep." God didn't say "shallow calls to shallow." We have to get in on each others lives, on the depths, really understanding who we are, connecting with, and praying for one another. Finally, we must all take the plunge together. All the rivers of the waterfall have to dive together, take the leap of faith together, in order for the waterfall to achieve maximum force. If a river cuts out early, it's taking some force with it (not to mention other rivers). Our churches must be defined by missional agreement, true love, and risk taking faith. Only then will we begin to hear the depth of God himself in our choruses.
(This reflection was written by Chris Coultas, Worship Leader of the 10:0am Service)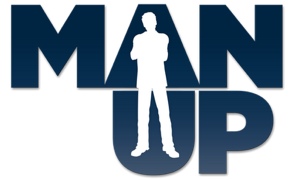 Man Up!
On April 20 & 21, 2012, a group of men from our church attended the 2012 Man Up Men's Conference here in Orlando, FL. The conference featured powerful and insightful messages from Jerry Thorpe & Jim Groves.
Our guys had a great time getting to know each other better and learning more about how to be the men that God has called them to be.
If you would like to review the notes from the conference, please click the links below. These notes were compiled by one of our pastors. They may be hard to follow, but feel free to browse them for insights. Especially, check out the "Notes & Quotes" section at the bottom of each entry.
Conference Notes
Man Up Men's Conference – Session 1
Man Up Men's Conference – Session 2
Man Up Men's Conference – Session 3
Man Up Men's Conference – Session 4
Man Up Men's Conference – Session 5
PS: Thanks to everyone who prayed for our safety and our growth while we were away!
Sunday, March 25, at 2:00pm on WTLN 950
If you are in the Sanford-Orlando area, check out WTLN 950 on the AM dial today at 2:00pm. They will be airing an interview and a message from Pastor Williams. Pretty cool, huh?
You can also visit WTLN on the web at http://www.wtln.com
Spread the Word!
Tell your friends and family about this by Faceboook, Twitter, and text!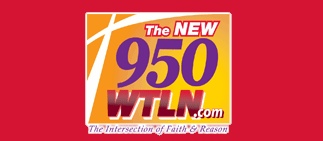 Missions Emphasis Weekend is March 30-April 1
We invite you to take part in this year's Missions Emphasis Weekend. It's this coming week! Our special missionary guest for the weekend is Nathan Foltz, missionary to Tanzania. Here are some of the events that we encourage you to be a part of during the weekend:
- International Dinner 6:45pm on Friday Night (March 30)
        Pick an international region and bring an international food to share.
Bill Simpson's Class – Asia
Dave Schnelle's & Nick Williams' Class – Africa
Youth Group & Don Ador – USA
Don Bodin's Class & Carlos Duncan's Class – Australia
Jane Unsworth's Group – Central & South America
Victoria Lemois' Group – Caribbean
Teresa Hansen's Group – Europe
- Ladies Luncheon (Patio Grill) 11:30am on Saturday (March 31)

- Men's BBQ (Shane Stewart's House) 5:00pm on Saturday (March 31)
This will be held at 250 Art Lane, Sanford, FL 32773
The church will provide the meant. Men should bring sides & drinks.
- Faith Promise Commitment Sunday Sunday Morning (April 1)

Upcoming Events

New Here?