Browsing articles in "Blog"
>
Yes! We're having church on Wednesday night. The church has electricity, AC, and ice, and we're ready to share.
>
Our Sunday service has been canceled due to the approach of hurricane Irma. Out of an abundance of caution and to allow further time to prepare we will not have our Sunday service on September 10. Let us pray for God's mercy and grace to be upon us all as we weather the storm.
>
Our Disaster Relief Team has arrived in Texas! And, the huge trailer that was full of needed supplies has been unloaded. Tomorrow, we're headed out to serve!
>
Tonight we're starting a new Small Group video series called "You Make Me Crazy" by Pastor Rick Warren! It's about relationships and dealing with those crazy-makers in your life. Come to Small Group hosted by @jonathanwilliamsonline tonight at 7:00pm to start the first session with us! 👊🏻
>
Everyone is safe. And, this is why we pray. Thankfully, the tire blew out when they weren't on an interstate and when they were right in front of a tire place. God was watching out for them. The team is in Foley, AL. Tomorrow they arrive in Houston. Keep praying for them.
>
Thanks to all the people who donated items and money for the disaster relief effort in Texas. And, a huge shout out to the 20+ people who dedicated their day off from work today to labor for the Lord and His Kingdom. #prayfortexas #prayforhouston #disasterrelief #texasstrong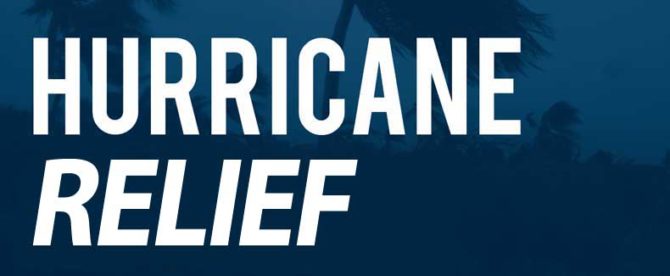 As we learn more about the aftermath of Hurricane Harvey that has left so much of Houston, Texas in ruins, our hearts are filled with compassion, and we know that many of you are wondering how we can help.
Here is what you can do . . .
1) PRAY
Join us in praying for the people affected most by the devastating hurricane and flooding. Please also pray for the many volunteers from all over the country who are providing in-person assistance, and pray for favorable weather conditions while the recovery and relief efforts continue.
2) GIVE
Click the donate button to give online now! We are partnering with South Drive Baptist Church and it's pastor, Kent Wilson in Channelview, Texas. They are strategically located just east of Houston and have converted their gym into a disaster relief coordination center. Right now, they are housing members of the Cajun Navy, feeding fire fighters and other rescue teams, and acting as a relief distribution center for the community. We are sending financial resources directly to this local church so that our donations can be used in the areas of greatest need without any money being withheld for administrative costs.
(On the giving page, please be sure to designate your giving for the DISASTER RELIEF effort)

>
Thank you for praying for our missions team as they traveled. After 24 hours of traveling, they have arrived in Kenya! Now, the real ministry work for them begins. Keep praying.
>
Pray for @pastor.pabc @re_beks @tonya.langston Tiffany, Louie, and Laurel from our church and Bruce, Larry, and Jonathan from our partner churches.
>
To all the moms out there, whether it be biological or spiritual, today we celebrate YOU. #HappyMothersDay
Blog Categories
Upcoming Events

New Here?